12 June 2018
2 years on: Looking back on 2017
It's now two years since work started on the New Zealand International Convention Centre in central Auckland and as the below before and today photos show, things are progressing quickly.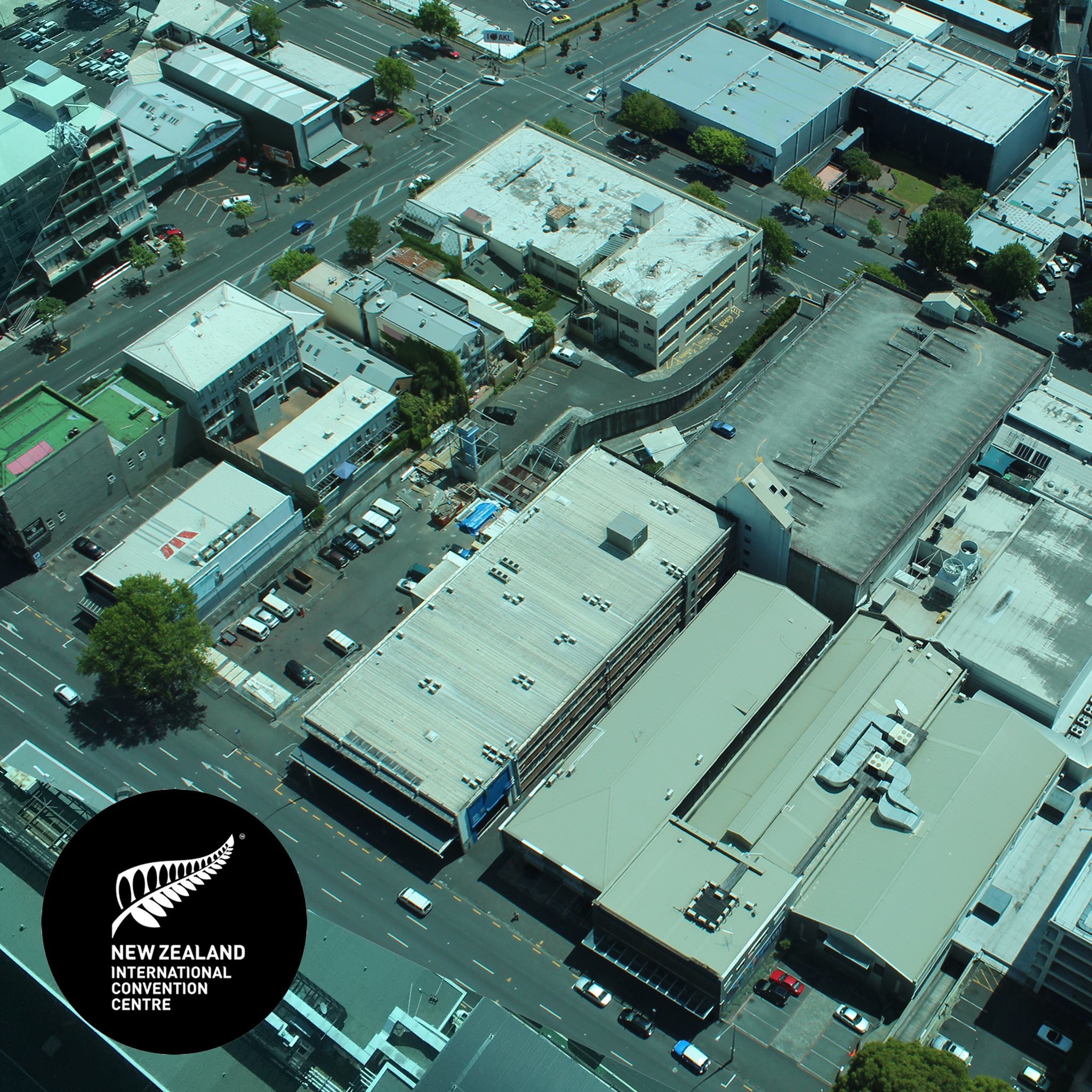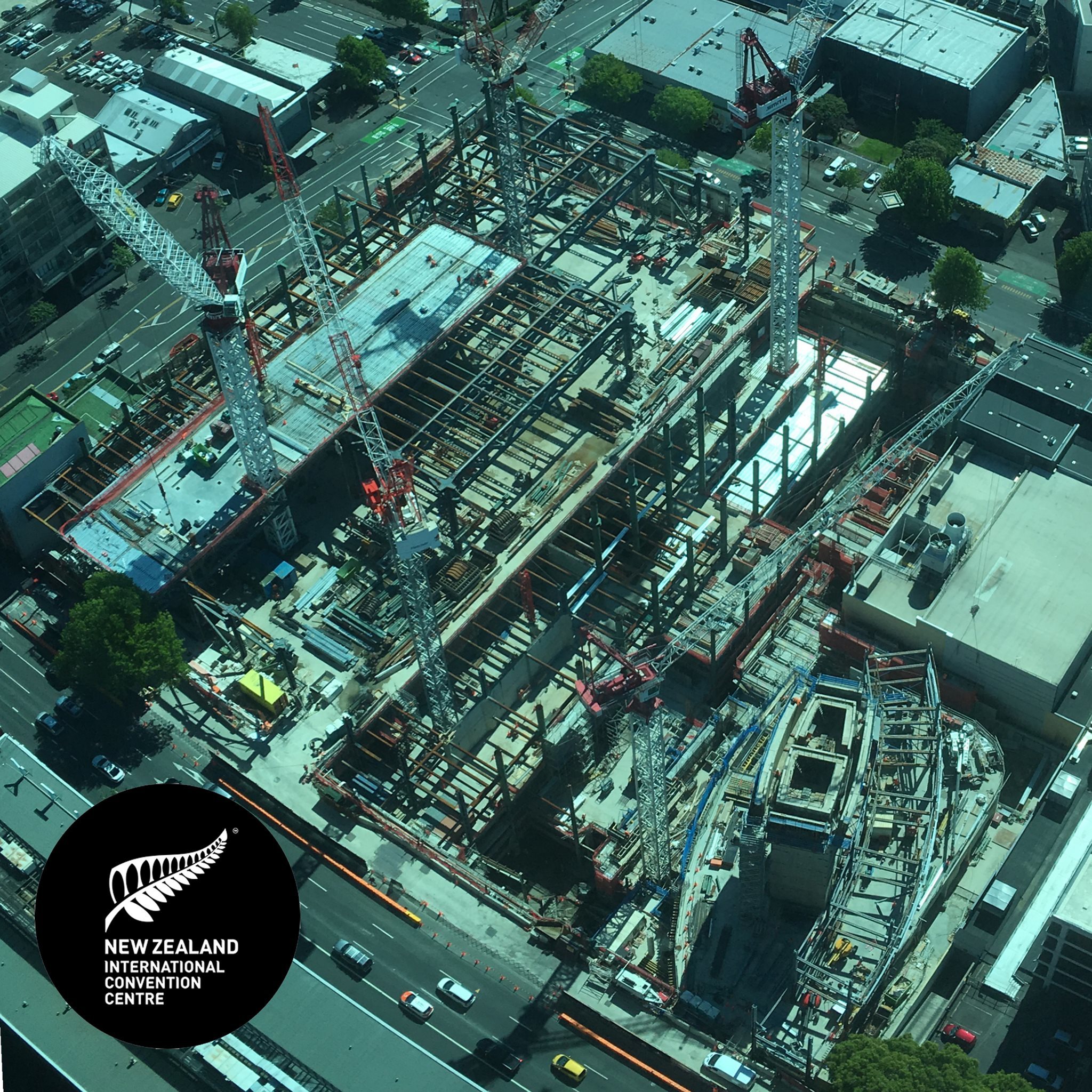 It has been exciting to watch the building rise up this year after a long period of excavation, the progress has been rapid since the steel work started arriving on-site.
Level 5 is beginning to take shape with the concrete floors being poured. This floor has prefunction spaces, meeting rooms along with a 2,850 seat theatre, divisible into two separate 1,200 theatres.
NZICC by the numbers:
900 construction workers employed on the project since it began
3,500 tonne of structural steel erected on site, approximately 42% complete (Sky Tower was 600 tonne)
3000 tonne of reinforced steel installed at NZICC, approximately 68% complete (the Sky Tower was 2000 tonne)
19,000m3 concrete poured for NZICC, approximately 68% complete (the Sky Tower was 15,000m3)
44,000m2 concrete composite flooring laid, approximately 60% complete
251 retention piles
Four cranes, including two of New Zealand's largest (plus a fifth dedicated to the hotel construction)
185,000 cubic meters of bulk excavated material removed from site
This year a lot of major milestones have been reached, not only on-site but also as a business. We have welcomed further additions to the Sales and Marketing teams along with confirming 6 pieces of business:
Tripartite Colorectal Meeting (2020, 1200 delegates)
International Association for Prevention of Blindness (2020, 2000 delegates)
Asia Pacific Academy of Ophthalmology (2020, 3500 delegates)
World Veterinary Congress (2020, 1200 delegates)
World Congress of the International Union of Food Science and Technology (2020, 2000 delegates)
World Organisation of Family Doctors (WONCA) Asia Pacific Region Conference (2020, 2000 delegates).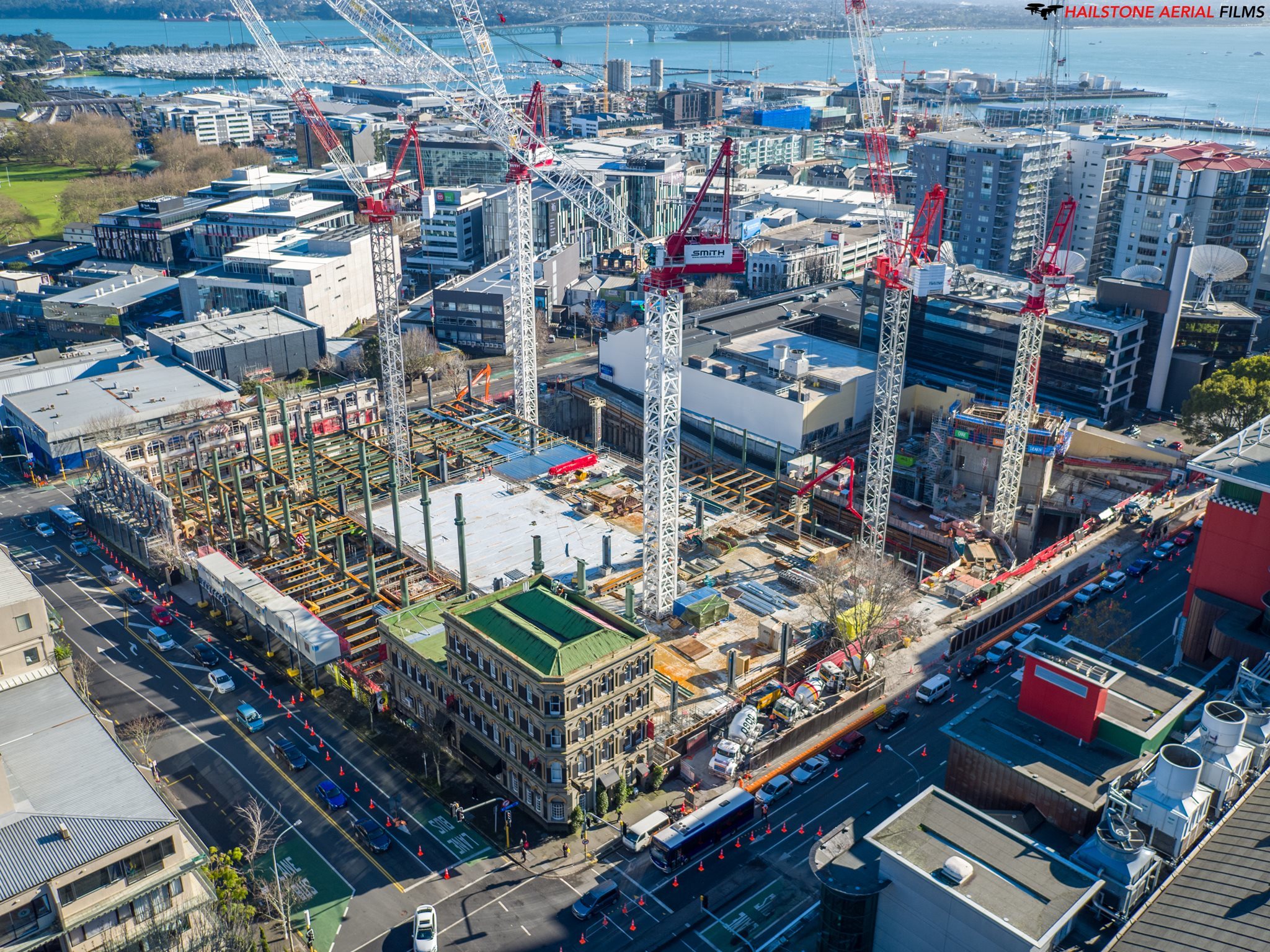 Facts about the NZICC
32,500sqm GFA (Gross Floor Area) floor space
Five times larger than the current largest convention facilities in New Zealand
Capable of hosting conferences of around 3,150 people and one-off events of around 4,000 people
Configurable for up to 33 meeting space at any one time with additional pre-function spaces in the adjacent laneway
Transparent, open design featuring high ceilings, panoramic views and flexible, dynamic spaces
Building and façade designed with unique New Zealand identity
1,327 car parks
Adjacent laneway with exciting retail and food and beverage options