01 September 2017
Getting to know Prue Rogers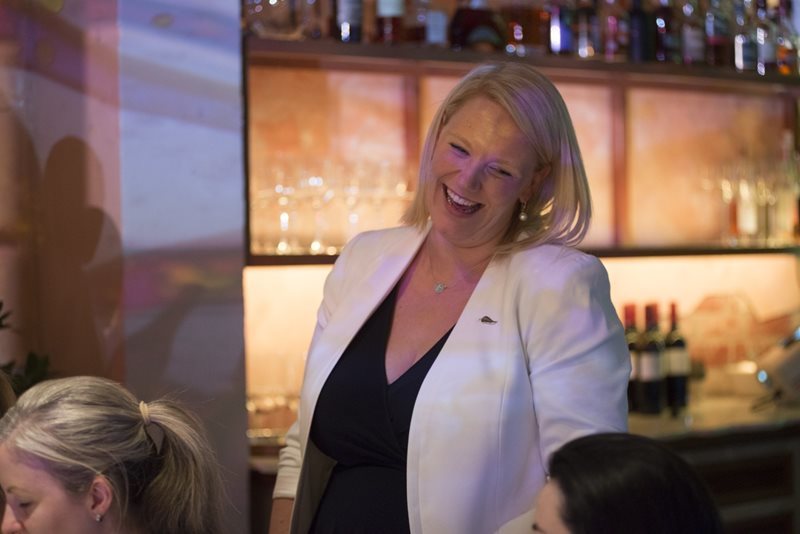 Mid-September the New Zealand International Convention Centre (NZICC) welcomed Brooke Campbell to the team in the role of Sales Manager - Australia. We wanted to get an insight into her experience representing the other side of the Pacific and what surprised her the most about Auckland and the NZICC .
Tell us a bit about yourself and your role with NZICC.
I have worked in the MICE industry since graduating from university and recently moved to Auckland to take up the Director of Sales position with the NZICC. Prior to this I worked at the Melbourne Exhibition and Convention Centre for seven years. I have a real passion for sales, and those who know me will agree I am never short of a word or two.
How was the move from Melbourne to Auckland?

Seamless—NZICC has really looked after our relocation. I'm about to get married to a Kiwi and his family were thrilled we were moving here. And although we arrived in winter, it's been quite mild compared to the cold I've experienced in Melbourne. We even managed to plant a veggie patch and have already enjoyed some of the bounty.
What do you think about the lifestyle in Auckland?
I know it's said all the time but New Zealanders are so friendly, and the industry as a whole has been extremely welcoming and supportive. Everyone is so invested in the success of the NZICC and the partnerships we've formed to date are going from strength to strength.
We arrived here during the British and Irish Lions series and seeing the country come alive during this time was fantastic. The city had such an electric vibe and we were lucky enough to go to some of the games—an exhilarating experience! (I'm still learning the rules though.)

From a Melbournite 'foodie' give us the dish on the places to eat in Auckland?
Wow, where to start - I feel like I have only scratched the surface. We have recently had friends over from Melbourne so took them on an Auckland food tour for a long weekend – our favorite's were:
The Sugar Club - always a classic with the most incredible views, service, and food.
SIDART, where we over-indulged in a 9-course degustation with matching wines. It was a world class experience!
The 'orgy of mushroom ricotta gnocchi' at Gusto at the Grand was our staple when we first moved over, as we were staying at the hotel. We miss it now we have to cook for ourselves!
I loved taking our friends to Dear Jervois for brunch, it is wholesome, fun and a great people watching space. The waffles were the standout!
Aerial view of Aucklands CBD
On a Sunday we tend to escape the city and head over to Waiheke Island which is my idea of heaven on earth with lots vineyards and gorgeous beaches, and my highlight (to date) is Casita Miro. I'm looking forward to branching out a little more from the central city to visit some of Auckland's breweries and vineyards which it's famous for.
What attracted you to the role?
Being a part of the journey right from the beginning. Seeing everything come together from scratch—the building, the brand and the team culture—is a once in a lifetime opportunity that I couldn't resist.
Has there been much interest in the NZICC to date?
Yes, we've received a lot of interest and our clients are excited about being able to host their large-scale events in Auckland. They're telling us that they've always wanted to hold events here, but haven't been able to due to a lack of appropriate infrastructure, a void that the NZICC is filling.
What makes the NZICC's offering unique?
Auckland is essentially just short three-hour flight away, and about the same distance away as most of the cities in Australia. It's a truly New Zealand Inc. approach, which I believe gives us an edge over other Australian cities because we have a great team of city-wide expert professionals who make planning and hosting an event seamless.
For the Australian market specifically, the support offered by both the Auckland Convention Bureau and Tourism New Zealand is pretty compelling. Tourism New Zealand have a Conference Assistance Programme (CAP) which provides additional support to event organisers by helping conduct financial feasibilities, site inspection funding and bid and marketing support, which is a massive benefit for event organisers.
The NZICC is designed to host events of any size and scale up to 4000 people. We worked hard alongside our clients and the industry to collaboratively design spaces for any event - our success now pivots around ensuring we build a talented team who are client focused and care.
Tell us more about the team you are building and what type of business the NZICC is.
We are currently a team of four, and are all really passionate about getting things right at this early stage so we have a sustainable and successful business model to work with in the future. NZICC is a great place to work and as our team grows we are developing a culture of support and knowledge sharing.
Currently attracting the right talent is a focus for us, and over the next 12 months we expect our team to grow from four to around 25 across a variety of roles. Personally, I am most excited about developing the sales team. We are currently recruiting for three senior roles and I'm looking forward to viewing the applications and finding the best talent to join our team.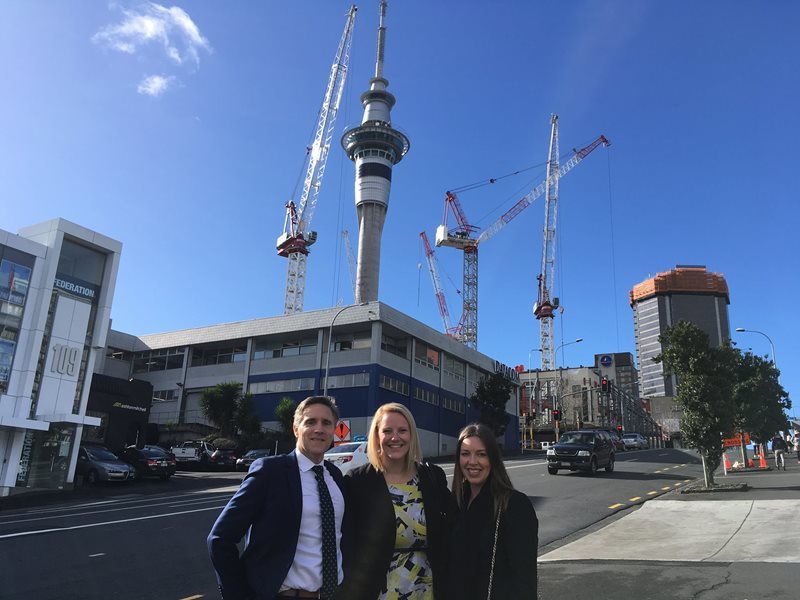 What are the roles currently advertised?
We are recruiting for two Sales Managers for the international and Australian markets, and a Senior Sales Manager for the New Zealand market. These roles promise to be really exciting – each will build their own teams and have the opportunity to make their mark on business events.
What does your schedule look like for the months ahead?
I will be back and forth between New Zealand and Australia meeting with clients. As our open date nears business is beginning to pick up.
We are regularly sharing insights and updates on LinkedIn so I would encourage people to follow our NZICC account as that's where they will find the most up-to-date information, including construction updates, news, imagery, and much more.
Looking forward I am particularly excited to head back to Melbourne for the Asia-Pacific Incentives and Meetings Expo (AIME). We are already planning a few special things with our partners that I think will be sure to get some attention. I'm equally excited to squeeze in some time with family and friends.