16 May 2019
NZICC commits to being carbon neutral
The New Zealand International Convention Centre (NZICC) in Auckland will be operating as a carbon neutral venue, the only one of its kind in Asia Pacific, following completion of construction in 2020.
The NZICC is part of a wider precinct offering by SkyCity Entertainment Group that will be carbon neutral by the end of 2019. Once complete, the precinct will include three hotels, award-winning restaurants, the Sky Tower and the soon-to-be-opened Weta Workshop and All Blacks Experience.

This is achieved by a new internal carbon levy on all emissions, which will then be used to both offset the NZICC's carbon footprint, and go into a green fund to invest in projects within the wider organisation to help further reduce emissions.

Callum Mallet, General Manager of the NZICC says "As the largest convention centre to be built in New Zealand and being positioned to be New Zealand's meeting place for the world, we have a responsibility to embrace sustainable business practices and deliver an authentic experience showcasing our innovative business approach."
"The NZICC is committed, through construction and operations, to not only ensure we deliver the most favourable experience for delegates, and to lead the way in the protection of our environment, as climate change is recognised as one of the biggest risk facing the planet. We are also committed to meeting the needs and expectations of the global business events community", says Mr Mallett.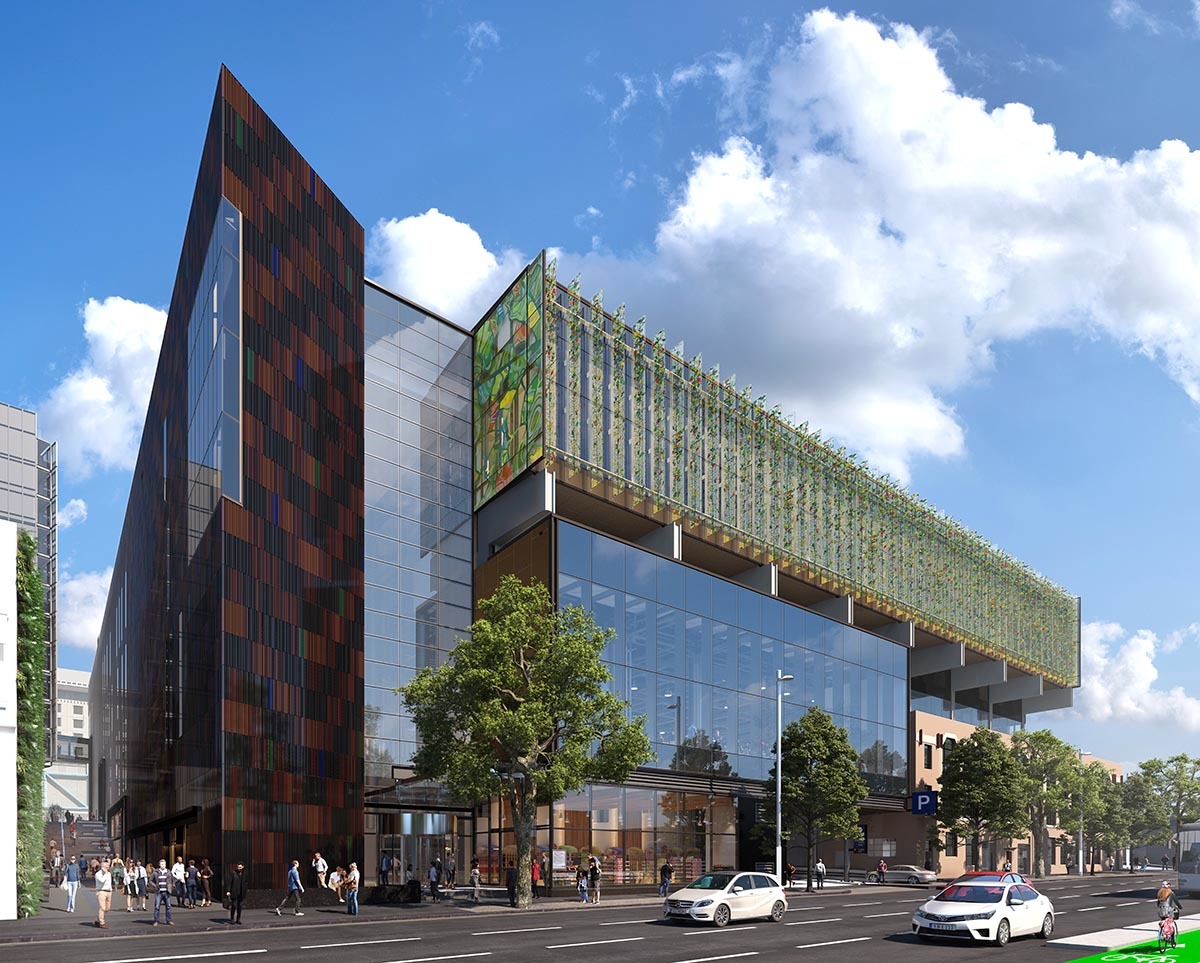 The NZICC has also adopted a sustainability management plan and will participate in globally recognised, independent verification programmes, including the Leadership in Energy and Environmental Design's (LEED) Green Building Rating System. The NZICC aims to achieve a certified status following the assessment of the sustainable nature by which the NZICC has been designed, built and delivered.
Through membership with the International Association of Convention Centres (AIPC), the NZICC aims to achieve and maintain a gold standard in the Quality Standards Programme, which identifies and independently evaluates 10 key areas of convention centre performance, including – customer service, quality of facilities and operations, employee relations, health, safety, security and emergency response, financial integrity, community relations, environmental responsibility, industry relations and supplier relations. A gold standard rating would illustrate the very highest level of performance by global standards.
Prue Daly, Director of Sales at the NZICC, says "We have a responsibility to not only be a centre for New Zealand to be proud of, but to show the world how our natural environment is core to our values as Kiwis. Every member of our team, from management to suppliers, employees and vendors will ensure innovative solutions to not only be a great experience but also a fully certified Carbon Neutral Centre", says Mrs Daly.
NZICC Nelson Street Wellesley Street
NZICC and SkyCity carbon offsetting strategy.
Carbon neutrality, or having a net zero carbon footprint, refers to achieving net zero carbon emissions by balancing a measured amount of carbon released with an equivalent amount sequestered or offset, or buying enough carbon credits to make up the difference after efforts to make direct reductions.
Offsetting is most typically achieved through the purchasing and cancelling or retiring of carbon credits. These credits come from projects in New Zealand and other countries that encourage renewable energy generation or carbon sequestration which is predominately achieved through forest regeneration.
$25NZD is the current price of one tonne of carbon under the New Zealand Emissions Trading Scheme. $7NZD per tonne will go towards offsetting, seeing the company become carbon neutral – net zero carbon. $18NZD will go into an internal green fund that SKYCITY will use to fund projects within the organisation that will reduce emissions.
Science-based targets are targets adopted by companies to reduce greenhouse gas (GHG) emissions are considered "science-based" if they are in line with the level of decarbonisation required to keep global temperature increase below 1.5°C compared to pre-industrial temperatures, as described in the IPCC Special Report on Global Warming of 1.5°C (2018).
The Science Based Targets Initiative champions science-based target setting as a powerful way of boosting companies' competitive advantage in the transition to the low-carbon economy. It is a collaboration between CDP, World Resources Institute (WRI), the World Wildlife Fund (WWF), and the United Nations Global Compact (UNGC).
NZICC's carbon footprint will measured, audited and verified through the Certified Emissions Measurement And Reduction Scheme (CEMARS) programme 1 full year after opening. CEMARS is operated by Enviro-Mark Solutions Limited, a wholly-owned subsidiary of Manaaki Whenua - Landcare Research, a New Zealand government-owned Crown Research Institute.
CEMARS is accredited under ISO 14065 which is recognised in over 60 countries through the International Accreditation Forum (IAF).
LEED Certification:
LEED buildings save energy, water, resources, generate less waste and support human health, key LEED indicators are:
Materials - Focuses on materials to get a better understanding of what's in them and the effect those components have on human health and the environment.
Performance-based - Uses a stronger, performance-based approach to indoor environmental quality for better occupant comfort.
Water efficiency - Provides a clearer picture of water efficiency by evaluating total building water use.
AIPC Qualification
The AIPC Quality Standards Program has a number of key features, addressing 10 key areas, including:
Customer Service.
Quality of Facilities and Operations.
Employee Relations.
Health, Safety.
Security and Emergency Response.
Financial Integrity.
Community Relations.
Environmental Responsibility.
Industry Relations.
Supplier Relations.