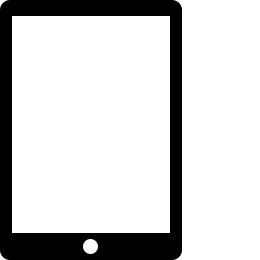 THIS PAGE OPERATES IN LANDSCAPE MODE.
PLEASE SWITCH YOUR TABLET TO VIEW.
The NZICC, an inviting and dynamic venue with many versatile spaces - find out more about what we can support you with
Overview of the NZICC
32,500sqm GFA (Gross Floor Area) floor space
Five times larger than the current largest convention facilities in New Zealand
Capable of hosting conferences of around 3,150 people and one-off events of around 4,000 people
Configurable for up to 33 meeting space at any one time with additional pre-function spaces in the adjacent laneway
Transparent, open design featuring high ceilings, panoramic views and flexible, dynamic spaces
Building and façade designed with unique New Zealand identity
1,327 car parks
Adjacent laneway with exciting retail and food and beverage options
Recent update on the NZICC
Watch our video update from the NZICC
Economic Benefits
During construction the NZICC is expected to create 1,000 construction-related jobs
Once opened, the NZICC is expected to attract 33,000 new international visitors to New Zealand which equates to 101,000 additional visitor nights
The NZICC will generate $90 million of economic benefits to New Zealand annually
The hotel development will create a further 150 jobs
It's a significant opportunity to train young New Zealanders for a wide range of skills and jobs in the hospitality, tourism and construction sectors
The NZICC will be at the heart of New Zealand's knowledge economy and innovation system – a hub of inspiration and knowledge exchange
At an impressive 32,500m2, the NZICC will be the largest and most versatile conference, exhibition and entertainment space in New Zealand.
The designers of the NZICC have focused on creating a highly accessible, inviting and dynamic building for New Zealand to welcome the world.

Representative of the confidence and optimism of a city that is recognised as one of the best places in the world to live, the NZICC will be woven into the city's fabric, contributing to a coherent and considered plan for a beautiful, navigable and safe inner city.

The NZICC will play a role in a living, breathing precinct that Aucklanders will use and enjoy, while creating an authentic experience for international visitors. The active edges of the centre such as the plaza entry and laneway allow for visitors and locals to flow in and around the centre, allowing for an impressive arrival and integration into our wonderful city.
MEETING SPACES
The NZICC will have two large welcoming galleries. Both spaces will be inviting and create an impressive sense of arrival.

The spaces connect all the levels of the NZICC allowing for fast transitions, are configurable for a range of events, and create ideal spaces for delegates to connect with each other with natural light and open spaces.

At any one time the NZICC will have 33 meeting and breakout spaces across the four levels. Explore our floorplans here to see how we can accommodate your event.

EXHIBITION HALLS
With a total area of 8,100m2 of divisible and multipurpose exhibition space the NZICC will be home to the largest internal room in Auckland offering welcoming spaces for an authentic and memorable experience.

The exhibition hall allowing 400 3m x 3m exhibition booths, maximised by a central 9m high ceiling is suitable for larger trade events. The design allows for direct truck access off Hobson Street for efficient set up and pack down.

A key feature of the hall is the ability to reconfigure the larger space into three separate column-free halls, with additional meeting and breakout spaces all on the same level.

THEATRE
From its position on the top floor, Level 5 will offer magnificent sea vistas from the pre function spaces, with wonderful views across Auckland City.

The theatre, on level 5 can be used in full, with permanent staging for 2,850 people, or easily converted to host two concurrent plenary sessions for 1,200. Retractable seating allows for an entirely different environment, allowing for bigger conferences, large banquets, balls, or concerts. This flexible venue can adapt to whatever your function may need.

Want to find out more?
Talk to our team