07 December 2017
Meet the team at PCMA Convening Leaders
New Zealand delivers exceptional events. Sophisticated meeting spaces, stunning scenery and the warmest welcome on earth – New Zealand has it all, and with new flight paths, new infrastructure and increased accessibility bringing your next conference to Auckland, New Zealand is easier than ever.
New air routes have made New Zealand more accessible than ever, with 45 direct flights weekly from Los Angeles, Houston, San Francisco, Vancouver and Honolulu.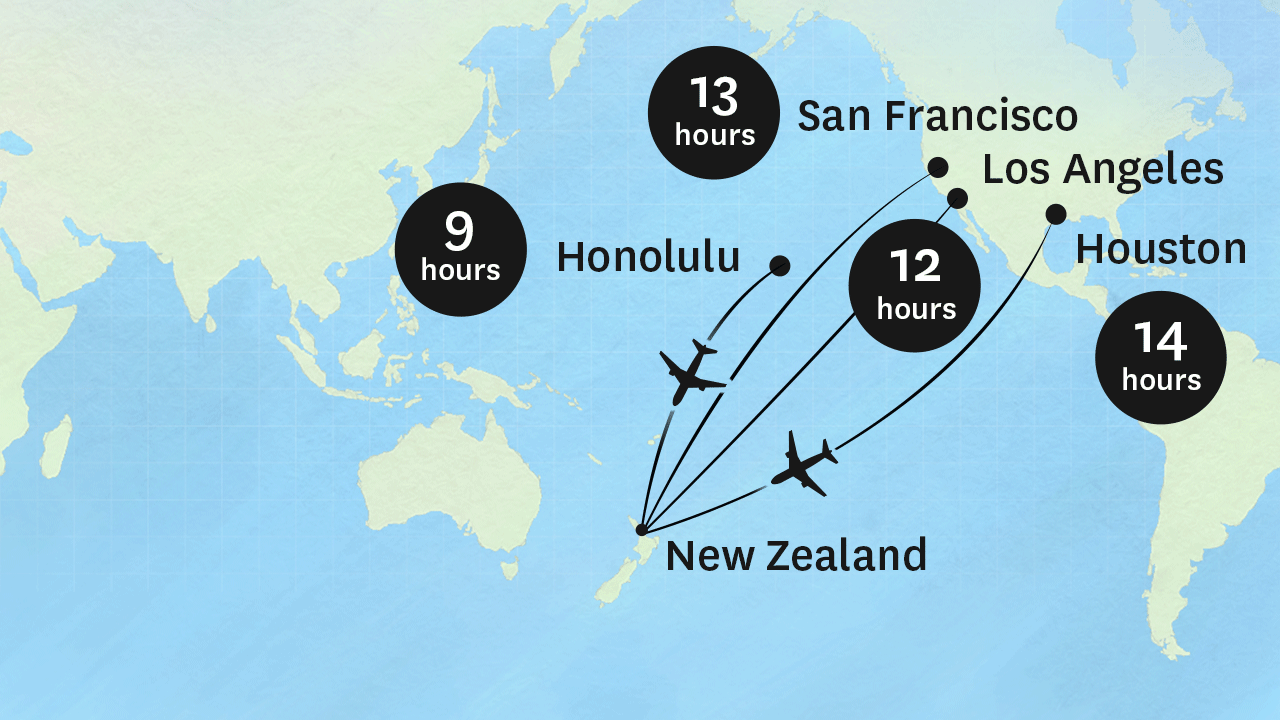 The teams from Tourism New Zealand and Auckland Convention Bureau will be at Convening Leaders 2018 and would love to discuss your needs and how we can help you bring your event to New Zealand.
Auckland Convention Bureau are your destination experts. They can provide you with advice and support as well as connect you with the very best suppliers to make your next business event a success.
Share with you updates and information on the New Zealand International Convention Centre, a 4,000 pax venue in the heart of Auckland City.
If you aren't attending PCMA Convening Leaders but would like our team to get in touch with you to provide you with more information please find our details below:
Leonie Ashford

Tourism New Zealand

Lisa Edser

Auckland Convention Bureau

Kenneth Pereira

New Zealand International Convention Centre
Why Auckland?
Auckland's combination of city style and a natural playground makes it easy to create an inspiring itinerary. Whether you want to impress your delegates with a five-star dinner, find team building ideas, or offer adventure activities for incentive travellers, the choices are endless.
An award-winning destination
Auckland was crowned Australasia's Leading Meetings & Conference Destination 2017 at the World Travel Awards.
A thriving business and innovation hub
With a population of 1.5 million and growing, Auckland is the financial and economic powerhouse of New Zealand, contributing over 35 per cent of national gross domestic product. We're also the nation's tech hub, with more than 20,000 innovation-based companies.
It's easy to get to
We're by far the most connected city in New Zealand. With 30 international airlines flying direct to Auckland from 43 destinations around the world, and only one direct flight away from major cities in Australia, Asia and west coast US, we're closer than you think.
Our dining scene is top-notch
Fresh, diverse, globally-inspired and gourmet are just a few of the words to describe our dining scene. Being home to a melting pot of cultures, you'll find a huge range of traditional and modern cuisine throughout our dining precincts across the city. For a special day out, take a vineyard tour in one of Auckland's three wine regions.
Our culture is unique
We're home to more than 200 cultural groups – in fact we're the fourth most diverse city in the world – and that's part of what makes us an exciting, vibrant city. Discover our unique Māori heritage, explore award-winning galleries and museums, or join in the celebrations at one of our many cultural events.
Auckland's friendly
Don't just take our word for it - Condé Nast Traveler magazine rated Auckland one of the world's top 10 friendliest cities in their Reader Choice Awards in 2017. New Zealanders are known for being friendly and welcoming, and the traditional Māori spirit of manaakitanga (hospitality and generosity) is just as significant to us today.
Information about the NZICC
Due for completion in 2019 the NZICC is a flexible and innovative new centre in the heart of Auckland's central business district able to accommodate events up to 4,000 people. It's a building that has been designed collaboratively by architects, event industry experts and our future clients, creating what we believe will be a refreshingly simple, dynamic and modern experience.

The most unique aspect of the NZICC, apart from being in the heart of a humming city in a vibrant country, is the level of configurability you will experience across our theatre, halls and meeting spaces - easily accommodating events from 2 people to 4,000. The flexibility of our new Centre is paired with a team focussed on making your event exceed your expectations.