15 November 2017
Discover Auckland and the NZICC at PCO Conference in the Gold Coast
The annual Professional Conference Organisers Association (PCOA) 'MEETING Beyond Tomorrow' conference is being held on the Gold Coast, 26 - 28 November 2017.
The Auckland Convention Bureau and The New Zealand International Convention Centre (NZICC) will have representatives on hand to talk about Auckland and the new venue, due to open in 2019.
At an impressive 32,500m2, the NZICC will be the largest and most versatile conference, exhibition and entertainment space in New Zealand. The designers of the NZICC have focused on creating a highly accessible, inviting and dynamic building for New Zealand to welcome the world.
Auckland is just a short flight away from Australia and is by far the best-connected city in the county with seven airlines flying from Australian cities to Auckland, with 254 flights per week.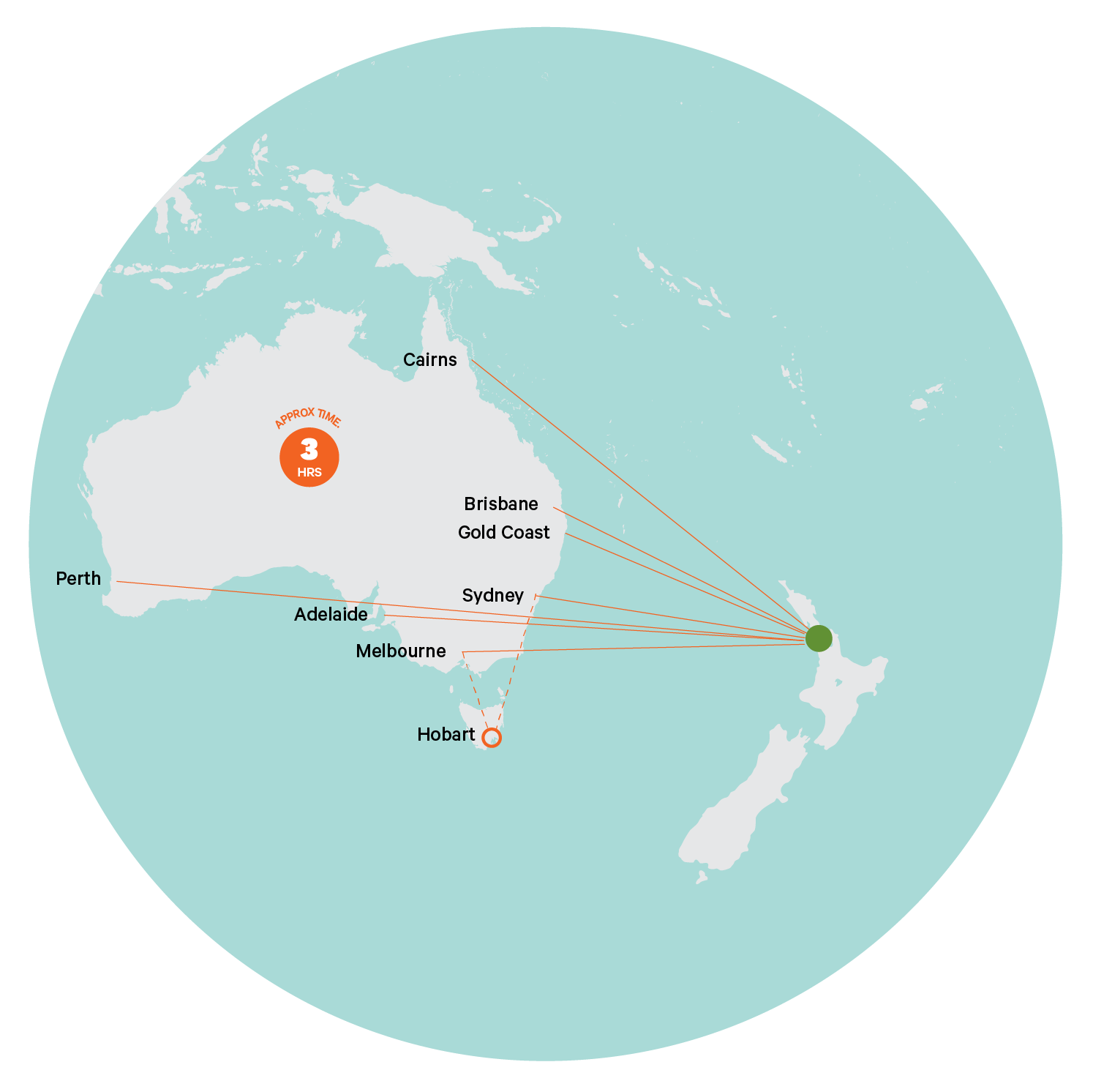 Auckland is a place where city style and natural beauty go hand in hand. With a vibrant and diverse range of venues, activities and landscapes on offer, event planners are spoilt for choice when it comes to creating a world class business event.
Auckland already has the infrastructure to cater to the needs of groups, with 7,000 hotel rooms from 2 to 5-stars in the central city alone, with more accommodation in the pipeline and of course the development of the NZICC, putting Auckland at the forefront of business events in New Zealand.
Fresh, diverse, globally-inspired and gourmet are just a few of the words to describeAuckland's exciting dining scene. Being home to a melting pot of cultures, you'll find a huge range of traditional and modern cuisine throughout the many dining precincts across the city.
Auckland is a thriving high-tech hub of the Asia-Pacific region, home to more than 20,000 innovation-based companies. There are experts across business, industry, tertiary and research institutions, making the city the perfect choice for international delegates to connect and collaborate.
Contacts
Our team is in Australia all year and available to assist with your inquiries. Attending the Professional Conference Organisers Association (PCOA) conference on the Gold Coast between 26 - 28 November 2017 will be Brooke Campbell - NZICC Sales Manager Australia and Liz Grossman - Auckland Convention Bureau Sales Executive.
We also work closely with our strategic partners Tourism New Zealand who can help your event access the Conference Assistance Programme.